Commercial Construction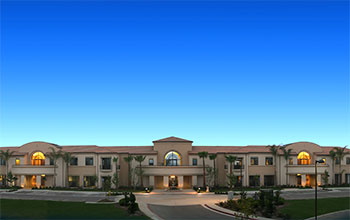 At Ausonio Inc. near Salinas, California, we pride ourselves in offering our commercial construction clients the best commercial and industrial building experience available in Monterey, San Benito, and Santa Cruz counties. As a licensed general contractor, we take your business development seriously and it shows. We've been around for more than 50 years and are skilled at managing the construction process from site planning to building design, managing the build and bringing the job to completion.
Our Reputation Stands Out
Over the years, we've built our reputation as a commercial builder and industrial contractor by creating buildings that are built on good sites, with the latest in building technology and are designed with the end-goal in mind. We are known for our professionalism, customer service, and attention to detail. When you ask us to join your commercial building project, you can be sure you're getting the best of the best in Monterey.
Types of Commercial Buildings

Commercial building is different than residential building and it's important to choose a builder that has experience and knowledge in the intricacies of this more complex area of construction. We are licensed and insured commercial general contractors, construction managers, designers, and build specialists. At Ausonio, we have experience with a variety of commercial buildings, such as:
Agricultural
Industrial
Restaurant & Retail
Shopping Malls
From Start to Finish, We've Got Your Back

We use business information modeling (BIM) software before we break ground on your commercial site. It offers 3-D project renderings that help us plan your commercial building with great precision. This preliminary step is a proven way to minimize common issues that may occur during construction. It also gives you an idea of what the building will look like, which goes beyond what a traditional blueprint can offer.
If green construction is important to you, you'll be glad to know that Ausonio is the leading green builder in the Monterey Bay area. We have LEED-experienced professionals on staff and have a Certified Green Building Professional. In addition, we are proud of our AAA bond rating, which signifies that we are the best at what we do. We work with the best designers and engineers to provide you with a top-notch experience from start to finish.
Commercial Builder Near Salinas
We're always ready to discuss any commercial construction project with you, no matter where you are in the process. We'll help you evaluate your needs, make suggestions, and work together to come up with a plan you can be excited about. If you're in need of commercial or industrial construction professionals in Monterey, San Benito, or Santa Cruz counties, please contact us today. We look forward to helping you.