LEED Consultants
No matter what kind of project you need done or what development you hire us to do, when you choose to utilize the LEED consultant services of Ausonio Incorporated in Monterey, you can rest assured you are going to receive the highest quality work. Our LEED consultants are fully educated in the latest methods of construction and development; this means we understand all of the latest techniques, methods, and have all the necessary training, to do construction on any type of structure that the client wants to have built, and we stand behind the quality of the work that we design and build.
With many businesses focusing on green technologies, sustainable energy, saving and conservation, more and more companies are turning to businesses that offer this type of service, when it comes to building and project construction. When you choose to work with our California construction company, not only do we have the latest in green building and construction, we have assisted in about 30% of the total LEED projects that have been built in Monterey, San Benito, or Santa Cruz Counties.
Our Buildings Have Achieved LEED Certification
Leadership in energy and environmental designs (LEED) means the developments we work on are fully sustainable, built with the latest in green technologies, are buildings that are able to stand on their own, and can withstand weather conditions that older buildings cannot withstand. Being built with the latest materials – and being constructed with fully accredited LEED consultants, engineers, and the best construction teams – you will know that all work completed is going to be done properly.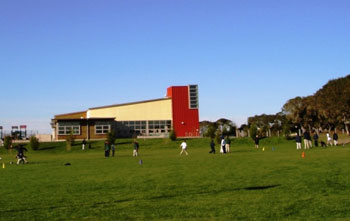 Choosing a building that is designed by LEED consultants, will not only result in excellent design, but it is also going to help the project operator (client), save over time. With the latest in sustainable materials being used for the construction, and only the latest, environmentally safe materials being used, the buildings are going to require far less energy to operate. This means energy savings and a reduction in overall operational costs are going to be realized once the building is completed.
Regardless of the kind of structure being built, if you want sustainable energy, conservation, and a building that is safest for both the environment and the people within it, our LEED consultants will be able to assist. With the team of general contractors at Ausonio in Salinas, you can rest assured that your project will be completed in a timely manner, and for the most affordable price.
If you are in need of a LEED consultant in the Monterey, San Benito, or Santa Cruz counties, please feel free to contact us. Find out how we can help you. Request a consultation today.