Construction Management
Ausonio Incorporated in offers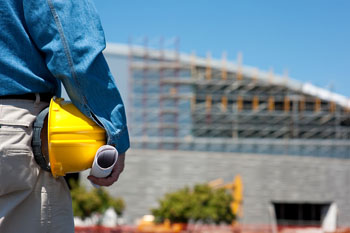 professional and affordable construction management services to Salinas in Monterey, San Benito, and Santa Cruz Counties. When planning a building or construction project, it is important that construction management be at the forefront of any project or task. Not only is project management essential to keep the project under control and to keep every worker productive, it is also important to ensure things are done in a timely fashion and under the project's budget.
Control For Your Project
When you need excellent construction management leadership, Ausonio Incorporated will deliver. Some of the benefits of having a leader and management crew for any construction task include:
Fully licensed and certified contractors and construction teams are chosen to work on the projects, meaning all the work is going to be done correctly and up to code.
Construction crews are managed efficiently to insure all task are completed correctly and within the given time-frame of completion.
Time and costs are managed throughout the process ensuring things don't go over budget or beyond schedule.
Communication is fluid throughout the process ensuring the builder, designers, and project leads are all in communication and up to date with the project's current status.
Class "A" Design
With a team of engineers, and the top architect on staff, you can be rest assured that Ausonio Incorporated is going to design the most structurally sound projects and the most well designed building and structures. Architects are going to create the designs and structures you want to see, and the professional engineers on our team are going to guarantee that buildings are constructed following  the necessary guidelines and that all the work is up to code. So, not only are you going to be happy with the design, you are also going to feel confident that all the work, all construction, and any structure that is completed, is going to be done in the proper manner.
Project and construction management help keep workers productive, keep the work structured, and help to guarantee that all work is done in a timely manner, with as few delays as possible. Ausonio Incorporated has the experience and professionalism to assist in just about any needed scenario. In the end, Ausonio Incorporated simply wants to provide the highest level of construction management service possible, with the highest level of customer satisfaction.
If you are in need of construction management services in the Monterey, San Benito, or Santa Cruz counties, please feel free to contact us. Find out how we can help you. Request a consultation today.