Municipal & Government Construction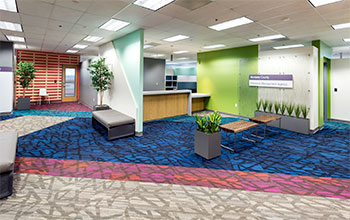 Ausonio is the best choice for municipal and government construction in Salinas, CA and the surrounding region. We are an award-winning firm and a LEED certified builder. We believe our experience and commitment to quality put as far above the competition.
Government Building Construction
Since 1959, Ausonio has been helping clients build their dreams. And those dreams are especially important when they belong to the local governments that provide our necessary infrastructure and services. We want the best quality for the government buildings which serve our local communities. Thousands of people visit or work in these buildings each day, and we are committed to design and build each project to be aesthetic, innovative, and efficient. We know you want the building to be beautiful and functional, and we can deliver.
A Single Source Partner
When it's time to start municipal and government construction projects, cities and counties need a professional company with a reputation for integrity. You can trust us with your most urgent and vital projects. We're a builder with years of experience and offer the "Ausonio Advantage": quality, cost control, and expertise. Our in-house design department understands the unique needs of municipal construction, and we are proud to be a single source partner, from design to completion. Government construction projects are complicated enough, so let us reduce some of that complication by being your one-stop shop.
Your Project, Your Way
We are a commercial builder with experience in every type of municipal construction. Whatever your project needs are, we can help. We are thrilled to design projects like youth centers, thriving city centers, buildings for the armed forces, and parks and recreation areas. Just a few examples of the municipal construction projects we offer include:
Court Houses
Town Hall Buildings
Recreation Centers
Government Offices
Libraries
Correctional Facilities
Municipal And Government Construction In Salinas
In Salinas, Ausonio is the first choice for municipal and government construction. We bring a level of quality, efficiency, and integrity that you're looking for. If you need construction for any realm of the public sector, we are the right choice. Contact us today for a design consultation.