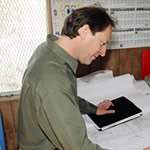 Since 1959, Ausonio Incorporated has been the trusted leader in single-source design and construction throughout California's Central Coast and beyond. Founder, Andrew E. Ausonio built a reputation for excellent quality and expertise in construction. Now in its second generation, the company headed by Andrew P. Ausonio continues this tradition as one of the most respected full-service construction firms in the region. We've earned a reputation for the highest level of excellence in the industry, delivering award-winning concept-to-completion projects on time and on budget.
The interdisciplinary approach to our projects and our method of construction management provides on-going accountability. We work with owners and architects to develop specifications in a way that helps control costs and maintain quality in projects. Andrew Ausonio and our dedicated team of professionals offer an extensive set of skills, with experience in many different kinds of building projects, both commercial and residential. A licensed engineer, Mr. Ausonio takes a hands-on approach to the day-to-day operations of his business and is actively involved in all phases of the process.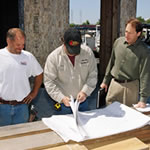 In each job, we seek to apply the highest standards because we know a good reputation counts only when it's based in the present. Our primary goal is to deliver a project that represents what the owner envisions. We actively partner with owners throughout the process of construction to insure that the project meets the highest quality while staying on schedule and on budget. Our core values are:
Integrity — keep our good reputation in the present
Teamwork — partner with the owner and his team to get the job done
Communication — be proactive in resolving construction issues
Our number one goal is simply this: Deliver what the owner envisions.