Quality, Cost Control and Expertise: The Ausonio Advantage
As construction regulations and restrictions increase, the need for an experienced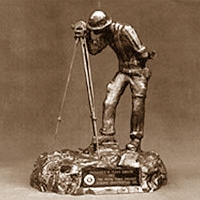 Design-Build team has become all the more critical to the success of your project. Award-winning Ausonio Incorporated can help you navigate through construction challenges with the same innovation, cost control and expertise that have benefited clients for over 50 years.
Ausonio offers unique qualifications:
Ausonio is the only local construction firm led by a licensed engineer
Ausonio's innovative team holds a state license in architecture and civil engineering, as well as Class A and B contractor licenses for the construction of all types of commercial and residential structures and buildings
Ausonio has a triple A bond rating capacity, the highest in the industry
More than just a general construction firm, the Ausonio team includes an in-house design department of experienced, licensed architecture and engineering professionals
Ausonio provides single-source responsibility on jobs, eliminating delays and cost increases. This leads to unprecedented cost savings and rapid project delivery, giving you the biggest "bang for your buck." From agricultural and industrial facilities to corporate offices, retail centers and custom residences, Ausonio Inc. will take your project from concept to completion.
California Contractor's License #682308 (Class A & B)
Engineer's License #C048123
Arizona Contractor's License #ROC248473 (Class B1)
Ausonio Capabilities
Ausonio Inc. is one of the largest and most trusted Design-Build construction companies on the Central Coast and beyond. Ausonio's diversity of projects and depth of experience provide you the capability you need to complete a wide variety of construction projects.
Our unified approach gives you the benefit of a well-oiled delivery system when meeting the challenges of a new project or renovation. Ausonio's highly experienced Design-Build staff has produced numerous buildings in the following fields:
Ausonio's pledge to employ leading edge technology allows our design team to stay at the forefront of construction design. Building information modeling (BIM) allows us to analyze three-dimensional project renderings before ground is broken, minimizing problems during construction.
Ausonio is also the leading green builder of the Monterey Bay Area with experienced LEED Certified professionals on staff as well as a Certified Green Building professional.