Warehouse & Storage Construction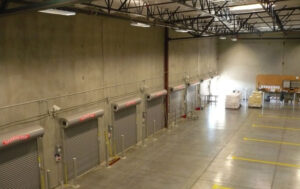 Quality warehouse construction in California starts with Ausonio in Salinas. If you're looking for a warehouse builder that can deliver professional results, see how our experienced team can help. We can build commercial structures for a variety of storage needs.
Storage Buildings Tailored To Your Needs
From food processing to manufacturing to distribution, storage is an essential part of many businesses. Whatever your industry, you want a warehouse builder experienced with meeting the demands of a wide variety of commercial projects.
Warehouse Expansions
Industrial Parks
Self Storage Units
Distribution Centers
Climate-Controlled Storage
Loading Docks
Boat Storage
RV Storage
Cold Storage
Garages
We Know Commercial Building
We understand that you have your own needs and know your business better than anyone else. We offer storage building construction tailored to meet these needs on time and on budget.
Room To Grow
Maybe your business is growing and you need storage additions. Sometimes it's time to remodel or update your warehouses, but new buildings end up being a better solution. Our design and build team is here for you from initial design decisions to finished construction.
Environmental Concerns & Efficiency
Whether planning self-storage construction for a small business or constructing commercial storage buildings for a large corporation, we know you have concerns. Many businesses find themselves thinking about the environmental impact and the operating costs of these new projects.
At Ausonio, we share in your concerns. We offer award-winning green building services. We can utilize the latest innovative methods and sustainable building materials in your new warehouse or storage building construction project.
Choosing to build green may include energy-efficient designs that reduce the cost of operating your storage. It can also increase the building's resale value should you choose to sell your warehouse in the future.
Your California Storage Solution Builder
Whether you already know what you want or are in need of some guidance when it comes to your warehouse or storage project, the experts at Ausonio can deliver professional design and build construction services in Salinas, CA. Contact us today to request a consultation and find out how we can help you.