Hotel Design & Construction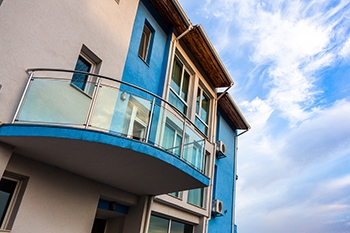 When you're considering building, renovating, or adding indoor or outdoor features to a California hotel, rely on Ausonio in Salinas for hotel design and construction. We offer consistent, sustainable craftsmanship that fits your businesses development goals and budget restraints. Because we've been in business for over 50 years, our ability to provide you with hospitality renovations and new building designs is streamlined and based on experience. The hotel construction projects we can help you with are endless.
New Hotel Construction
Hotel Expansions
Updates & Renovations
Comfortable Lobbies
Luxury Spas & Gyms
Pool Renovations
Restaurant Dining
Shopping Areas
Bar & Music Venues
Event Ballrooms
Meeting Rooms
Need Additions? We Can Help.
Provide fun and useful amenities with hotel additions for guests such as a gym, spa, or bar. Give them reasons to talk about, remember, and return to your hospitality facility. We can help you with improvement projects from the initial design phase through all stages of your build.
Give Your Facility A Fresh Look
Whether you wish to build a hotel from the ground up, have a facelift in mind or are collecting a growing list of hotel repairs, we can help. You can count on us to stick to both time and financial constraints with as little disruption as possible to your existing business demands. These are the differences you can expect when you deal with an experienced hotel contractor.
Design & Build Specialists
Regardless of the type, size, and fashion of your hotel, motel, inn, bed and breakfast, extended stay, executive suites or other hospitality business, our design contractors are dedicated to making your vision a reality. We are with you every step of the way, making sure your precise standards of excellence and even sustainability are coming together as expected. From the entrance to grounds, outbuildings to tennis courts, if you can imagine it, we've probably built it before.
Your Reliable California Hotel Construction Company
Get one step closer to your ideal and improve profitability. If you are ready to add to your businesses hospitality services, improve the overall look, or extend the life of your facility with repairs, then call us at Ausonio today. Conveniently located in Salinas, we offer high-quality hotel design and construction services and can't wait to get to work for you.