Publicly Bid Construction Projects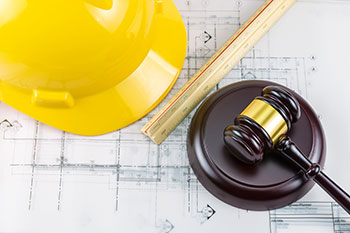 At Ausonio in Salinas, California, we can help with all of your publicly bid construction projects. Unlike other forms of construction bidding, public or competitive bids involve more steps and a lot more people. We have a long history of delivering what government agencies want: quality, timely work at the best price. We are a stellar candidate for your public works project.
What Is Competitive Bidding?
Competitive bidding is the legally required process that government agencies use to decide which company will build their public works construction projects. The project is publicly advertised in the newspaper or on a government website along with the deadline for proposal submissions.
This process is designed so that any construction company — regardless of age, size, annual profits, etc. — can submit their proposal and be fairly judged against the other competitors.
Examples Of Public Works Projects
Public bid projects vary in size, scope, and complexity. Some are very visible and very open federal complexes while others are out-of-sight municipal buildings that are restricted to visitors. We build the facilities that house the people and equipment California needs to keep running.
Here are some examples of public bid construction that we can help you with.
Water Treatment Facilities
Airport Terminals
Community Centers
Electrical Plants
Public Libraries
What Makes A Good Public Bid Construction Company?
Low cost is the most critical factor in public construction bids since, traditionally, price determines who wins the bid. However, the company's ability to complete the project on time and budget is equally important.
When A Project Can't Wait
We know it's hard to get additional funding for public works. Construction delays can hinder citizens' day-to-day lives. When a hospital can't treat as many patients or a utility service (like water or electricity) is interrupted, people become frustrated quickly. You can count on us to get your project done on time.
Ready To Serve You From The Start
We understand that many publicly bid projects require potential builders to be pre-qualified or invited to bid. This narrows the final pool of candidates to the best-qualified builders.
When pre-qualifying and inviting bidders, we invite you to consider our expertise, history of quality work, and track record of on-time and on-budget completion.
Your California Public Bid Professionals
If you represent a government agency who's considering companies for their next publicly bid project, contact us today. Check out our portfolio to see our completed community, office, industrial, and medical projects for yourself. We'd love to learn more about your project and your bidding process.