Office Build Outs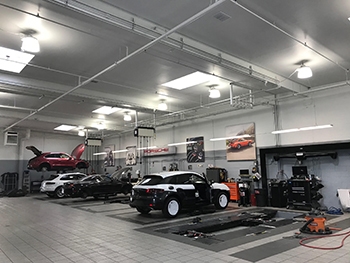 Finding an office space that meets your exact working requirements is like finding a unicorn, which is why Ausonio offers custom office build outs in Salinas, CA and the central coast. We can assist you with every part of your office build out, from design to repairs, on time and within budget.
Build Outs Are Essential
Almost every business will need to make a plan and budget for build out construction at some point. Whether the office building is brand new and needs finishes, or simply needs an office remodel, very few buildings will come equipped the way you need them for your business. Ausonio offers in-house design as well as being an office build out contractor. We offer you our best, from start to finish. Some of the businesses that might utilize build outs are:
School Administration
Co-Working Spaces
Corporate Offices
Real Estate Offices
Investment Firms
Medical Offices
Dental Offices
Law Offices
Tenant Improvement Build Outs
A tenant improvement build out is when the incoming tenant takes on the responsibility and cost of the build out. Often, this is the situation with a brand-new office space, but can happen as part of the renovation of an older building.
Make sure to check with your landlord or property manager to find out what expenses they may cover, and outline all plans in your lease agreement. Also, remember that these finishes will not go with you if you move. Our design experts and contractors can help you design the best options for your individual space, use, and budget with this in mind.
Turnkey Office Build Out
A turnkey office build out is when the landlord or property manager finishes or remodels the space according to the tenant's specifications. This is more common during a renovation and is also typical for extended lease agreements of 3-5 years.
In this situation, pricier finishes and extras may be the responsibility of the tenant. For example, a carpet upgrade or adding marble counters to bathrooms. Again, all build out options and budgeting should be addressed in the lease, and we will work diligently with all parties to deliver above and beyond expectations.
Office Build Outs In Salinas
Commercial office build outs and office remodels are one of our specialties. We have decades of experience providing the kind of office space that helps you work efficiently. Contact us at Ausonio today to get the estimate process started on your new office build out in the Salinas, CA area.