Architectural Design
Based in Monterey, California, Ausonio Incorporated has over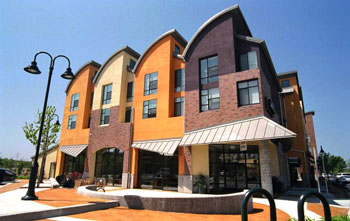 50 years of experience in the field of architectural design, green building and land leasing. Throughout the decades, we have managed to build a solid name and a reputation in the industry. The company is committed to providing affordable prices coupled with high-quality services, so that customers will get the best value for their money. If you want to work solely with professionals with solid experience in the field of architecture, then Ausonio Incorporated is certainly the best choice, as we are the only local firm that is led by a licensed engineer for projects in Salinas, Monterey, San Benito or Santa Cruz Counties.
Choosing a design and construction firm is certainly a big decision and a long-term investment, this is why you need to focus on the firm that best meets your needs. At Ausonio Incorporated, we take pride in having an AAA bond rating capacity, a rating that illustrates that we are the best at what we do. We work with skilled, trained and gifted engineering professionals and experienced designers.
We deliver top-notch services in a timely manner, and the most important aspect is that we take our time to analyze your plans and your preferences and then deliver a personalized, tailored construction plan. This way, you will save more money.
We specialize in a wide array of facilities, including agricultural and industrial. We have also designed and built custom residences, corporate offices as well as a variety of retail centers.
Award Winning Services
Over the past five decades, Ausonio Incorporated has won a series of prized awards, the latest one being the Excellence in Design award granted by the American Buildings company. One year before that, we received two distinct awards: The Constructor Award for Techniques And Innovation In Construction materials awarded by California's AGC and the Tilt-Up Achievement Award. These prizes, the solid portfolio and track of record along with the numerous customer testimonials and reviews illustrate that we are truly the best at what we are doing. We always put quality in first place, as we believe that customer satisfaction should be the ultimate goal of every construction company.
If you are in need of architectural design in the Monterey, San Benito, or Santa Cruz counties, please feel free to contact us. Find out how we can help you. Request a consultation today.