Historic Building Renovation & Building Conversions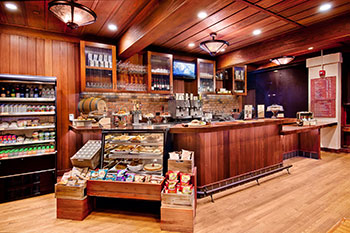 If you're looking for a California builder who can provide historic building renovations and building conversions, look no further than Ausonio, serving you throughout Monterey County. With engineering expertise and a long track record of innovation, our award-winning team can breathe new life into any historic structure.
A Profitable Facelift
All major structures require updates, improvements, and modifications to stay fresh looking and comply with current safety standards. When those updates become impossible, and the building is functionally obsolete, a skilled builder can repurpose it for a different, more profitable use.
What Is Adaptive Reuse?
Renovations can change a building drastically, but often it will still serve its original function. Adaptive reuse, however, is when you transform an old building or site so it can serve a new purpose.
For example, an abandoned factory can be reused as office space. A historical city building can house apartments or a library. Adaptive reuse has saved countless community landmarks from being demolished by making them functional again.
We Do Quality Historic Building Renovation
When old buildings are renovated, they must comply with today's stricter building codes. Safety and accessibility are the biggest concerns for remodeling a historic building. Also, internal systems — electricity, plumbing, HVAC, etc. — often need to be replaced entirely.
With a meticulous review of the site and single-source responsibility for the project, our team can implement creative solutions to these problems without increasing costs.
Courthouses
Houses Of Worship
Laboratories
Power Plants
Public Libraries
Sports Arenas
Theaters
Barns
Building Conversions Repurpose Your Property
The best candidates for conversions are often buildings that are centrally located and once received lots of visitors. Though time will have taken its toll, these priceless properties still often contain unique, architectural features that aren't found in modern construction.
Conversion projects preserve these features, highlighting the building's character and making it a unique location for its new inhabitants. Converted historic buildings can fill many needed and desired roles for investors and communities.
Retail Stores & Boutiques
Restaurants
Visitor Centers
Apartments
Condos
Hotels
Libraries
Offices
Your Go-To Source For California Remodels & Conversions
Want a glimpse of what your building or site might become? Check out our portfolio of projects ranging from agricultural and industrial to retail and residential. If you're looking to preserve a historic building in California, a remodel or conversion may be your best bet. Contact us at Ausonio today to request a free consultation.