Building Maintenance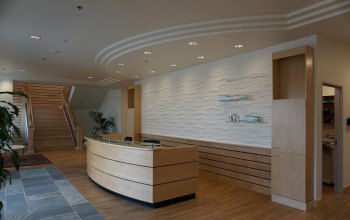 Ausonio is an experienced contractor for commercial building maintenance in the Salinas, CA area. We do everything in-house, from design to construction, so you always experience the convenience and top-notch customer service that is the hallmark of our business model. We want to help you update and maintain your commercial space.
Attract More Business. Stay Fresh & Updated.
After a number of years, even the most elegant commercial property will need some work to maintain a fresh and updated look. Time, weather, and general wear & tear can affect any building and create the need for building maintenance services. We provide options such as:
Disability Accommodations
Plaster Repair
Carpentry
Brickwork
Expansions
Remodels
Taking Care Of OSHA, Building Codes & Accessibility
In some cases, repairs and maintenance are a safety issue. We can help you with maintenance services necessary to meet specific standards, such as OSHA, municipal fire codes, and disability access and accommodation laws.
A Trusted Building Maintenance Company
At Ausonio, we have been providing award-winning, high-quality design and build services for more than 50 years. We know there are many building maintenance contractors out there. We put years of experience, reliability, and expertise to work for you.
No Job Is Too Large
We provide a wide variety of options for restoring your commercial space. Whether you merely want a new landscaping design, cosmetic changes, building repairs or need essential restoration work, we've got you covered from A to Z.
You can trust us to get even the biggest jobs done right.
Always Meeting Your High Standards
Facility maintenance services are an integral part of keeping a business running smoothly and efficiently over time. We know you have high standards for your business and your space, and Ausonio is committed to meeting and exceeding those standards.
Professionalism & Excellence In Maintenance Contracting
We will treat your commercial property maintenance project with the level of professionalism and excellence you deserve. We believe every client and project deserves the best we have to offer. You'll be in good hands with us.
Building Maintenance In Salinas
Don't delay the essential building maintenance services you need. Contact us at Ausonio today to schedule a consultation with our in-house design team and contractors. We are committed to providing you with the best service in Salinas and the surrounding area.